We are located in the Sky World Entertainment Centre
Chicken Club
Opening hour
Went in for a late dinner Tuesday 17th September. We ordered a large chicken with chips and rice, beer and a cider. The guy working behind the bar (didn't catch a name but he wore glasses) was the absolute best! He was so helpful and service was above and beyond. Chicken was delicious and I love spicy food so had the original with the spicy dipping sauce (nomnom). Its a good way to control the level of spice. Prices are city prices but atmosphere and portions make it very fair. You order at the bar and take a number so its nice and casual and the simple menu makes it easy to get exactly what you want. Will be back for sure.
Shall we be friends on Instagram?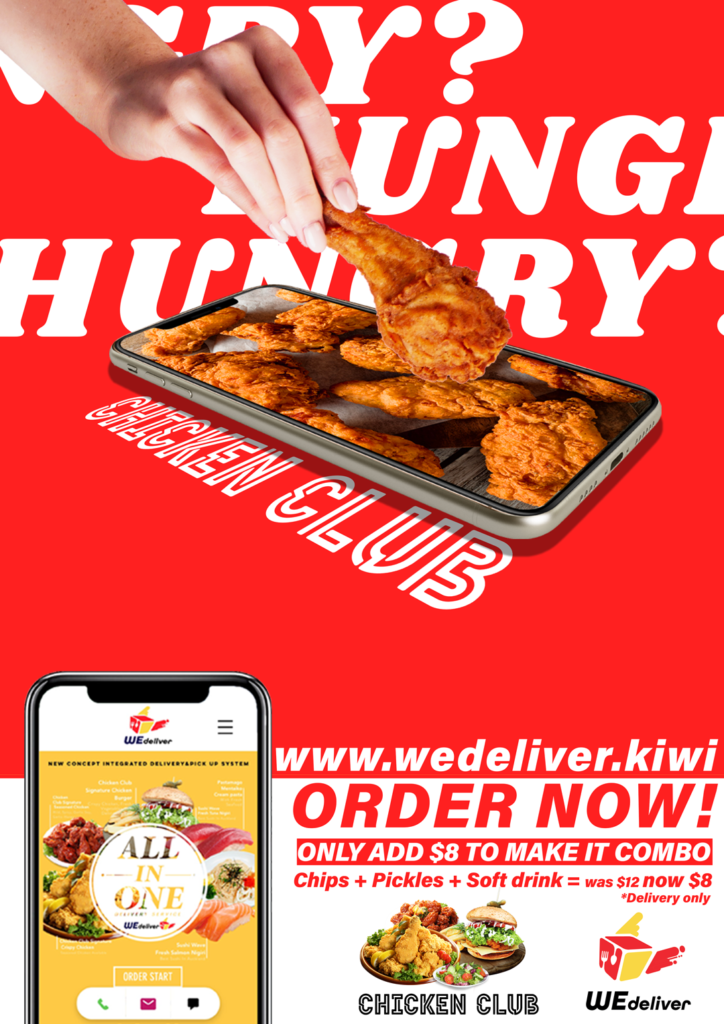 We started a delivery service!


A bundling order will en able our customers to taste foods of different stores
AT ONE DELIVERY COST!
Visit the store, we have more promotions
available for you!
Only add $8 to make it combo (chips+soft drink+pickle) – chicken club
Make your own sushi pack! – Sushi wave DIY sushi pack
Various special combos!- pastamago
Sky World Bar & Restaurant
Reservation Info
- Chicken Club
Group capacity of 150 people
Chicken Club Promotion & Menu
we are preparing various things to enjoy for you
End of Summer
We are having an event selling wine for $6 a glass! Come and enjoy together!
New Opening Hours
We extended our business hours for you. Look at Aotea Square and drink beer!
Signature Burger
We have a big and delicious signature burger of our own chicken club. let's enjoy together!
A cozy bar in Aotea Square. It's cheaper and quieter than the box. Late opening hours and no lunch hours is the only downfall. The menu changes regularly but is always a scrumptious and worth perusing.
Worth to wait for the spicy crispy chicken.. no food left when I realise to take a photo. 😆👍
Great Chimaek! Good to finally have a nice Chimaek place in Auckland. Totally enjoyed the Garlic Soy as well as the Spicy coated fried chicken.