Skyworld has successfully carried out various projects, aiming to be the best in the world in various fields of business.
We see our Skyworld team like a warm and caring family. We are here to respect and care for each other, and strive to develop our leading roles for our respective work fields.
We are capable professionals working in our respective roles, but always help one another to do our best work and produce the best results.
We are focused on the growth of Skyworld so that we can provide you a satisfying and enjoyable experience.
We are always serious about our work. Your experience and feedback helps us to grow and improve your experience.
We are JNJ Holdings Limited, a multinational holdings company which operates a number of various businesses in New Zealand, Australia and Korea.
We are currently best known as the proprietor of the iconic indoor entertainment centre Sky world Building located at the heart of Auckland CBD.
The Majority of our activities in NZ have been focused on investment and re-development, but our true passion has always been property development in its purest form.
JNJ have been an active and successful developer in the medical care industry in Korea for quite some time, going back to 1993. The most recent hospital project in the city of Osan was 100% executed by JNJ, from the conception and land purchase to service implementation which is now one of most prominent medical services provider in the community.
The 5.3 ha Australian property owned by JNJ is now under the conception stage turn it into an entertainment theme park targeting the tourist population  in Gold Coast.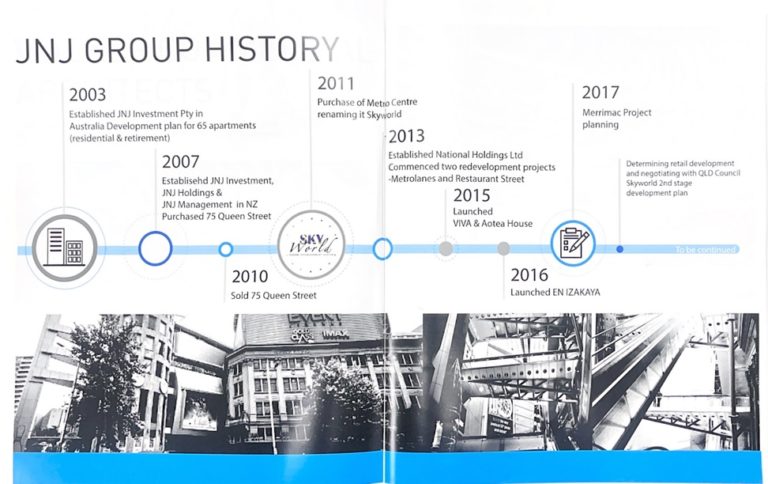 "We design all in one tech solution for the complex needs of the capital management industry."
"We design all in one tech solution for the complex needs of the capital management industry."
Joon.go – National holdings Operation manager.
JNJ Entertainment & Nationalholdings
We work hard
in all fields.
Our company offers
amazing business opportunities.
We introduce the best business space to our customers.
To understand and implement the diverse needs of corporate customers, we provide customized services for their business success based on innovative information technology.
We provide professional information and quotation services for you, and various other solutions needed for your business space.